HAV Testing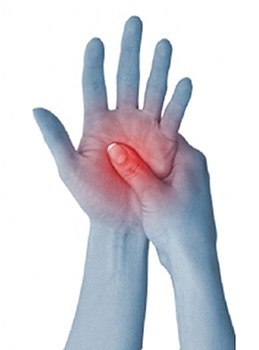 Total Air Tool Services are proud to provide on-site HAV Testing (Hand Arm Vibration Testing). We use the most efficient and latest Hand Arm Vibration Testing technology. We have an in house team of experts who are qualified experienced professionals to help you assess and decrease the risk of HAVs within your workforce. After the Vibration levels have been monitored, we create graphical reports that include specific data with a wide range of value options.
Many companies within the air tool industry will only perform a visual inspection on their equipment. For vibration control these tests in most cases are not good enough.
Our on-site HAV testing within real working conditions has been proven to be very efficient in producing very precise and genuine facts and figures. In some cases the vibration m/s2 levels come in twice as high as the value that manufacturers display in their brochures. Whereas the test results we produce are completely precise for each tool. This is why our HAV testing service will provide accurate results every time.
What Is HAVS – Hand Arm Vibration Syndrome?
Hand Arm Vibration Syndrome (HAVS) is a worldwide and well known industrial disease. HAVs affect tens of thousands of employees on a daily basis.
HAVS is caused by persistent operation of hand held vibrating equipment. In some cases HAVS has also occurred whilst holding larger pieces of machinery. It has been predicted that up to 1 in 10 workers in full time employment with vibrating tools may develop Hand Arm Vibration Syndrome.
Hand Arm Vibration Syndrome is a disorder which affects nerves, blood vessels, muscles and joints. In most cases this affects wrists or hands but can also affect arms. HAVS is normally caused by excessive, long-term exposure to working with vibrating tools.
Important Things to Remember
It is the law as an employer to identify and evaluate all measures to reduce risks from exposure to hand-arm vibration. This is so you can protect your employee's health from risks of HAV.
If these risks are high within your company, you should make sure a prioritised procedure/system is in place specifically to control exposure to hand-arm vibration.
Where required, ensure that:
• You provide in depth HAV instruction, information and regular health surveillance.
• In depth control systems to reduce vibration are in place.
It is also vital to regularly review your system, especially when new tools are bought, employees altered, hours are raised etc.
What Employers Should Be Doing
In everyone company it is the employer's responsibility to be actively trying to measure all activity of HAV – Hand Arm Vibration Syndrome of all employees. This is achieved using various methods including:
• Making sure all hand held tools are regularly monitored for vibration levels.
• Confirming all new or additional air tools have been firstly monitored for low vibration emissions.
• Checking that employees have constant vibration evaluations.
• Demonstrating clearly and providing key information to all employees on the risks of Hand Arm Vibration Syndrome and the procedures you have put in place to control those risks
• Ensuring vibration damping handles are installed on all equipment that vibrates.
• Constantly checking the legal limits on vibration exposure is not exceeded for each tool.
Key Points on HAVS
• The cost of employee inaction due to HAVS can be high.
• Once Hard Arm Vibration Syndrome occurs, it is permanent.
• The most efficient and constructive method of controlling exposure to hand-arm vibration is to apply new or different work systems which eliminate or reduce exposure to vibration.
• HAVS is also easily preventable; there are straight forward and cost effective ways to eliminate risks.
• Health surveillance is also very important to recognise and react to early indications of injury.
• HAVS is a serious condition and can be very disabling
• Up to 2 million people worldwide are at risk of getting HAVS.
• Injury from HAVS can also trigger painful finger blanching attacks. This causes fine art work to be almost impossible.
Tools That Can Cause HAV – Hand Arm Vibration Syndrome
There are many tools and equipment that can cause Hand Arm Vibration Syndrome in a wide range of sectors. Here are a few of the main tools which cause problems:
• Grinders
• Circular Cutters
• Percussive Tools
• Riveting Hammers
• Chisels
• Power Hammers
• Drills
• Impact Wrenches
• Sanders
• Polishers
If you have any questions about our HAV testing. Or if you like more information about Hand Arm Vibration Syndrome. Please email us at [email protected]. Or alternatively, contact us using our 'contact us' page.