Improve your ergonomics and your productivity!
Here at Total Air Tool Services we supply a wide range of tool arm and torque reaction arms.
Air and electric powered hand tools produce a torque reaction transmitted to the operator's hand. Over a period of time this reaction can cause injuries to the hand, wrist and shoulder. These injuries mean reduced productivity and increased employee absenteeism. This could be prevented by using one of our reaction arms designed to absorb the torque reaction but also to improve the ergonomics and productivity of the workstation. Our tool arm and torque reaction arm models are designed to reduce strain and improve ergonomics on your operators and ultimately increase overall productivity.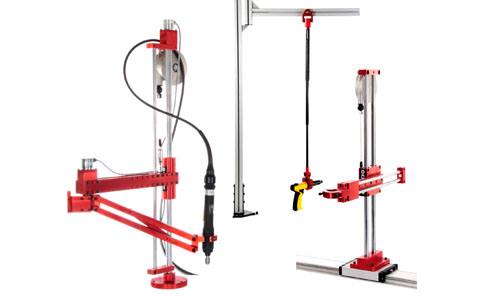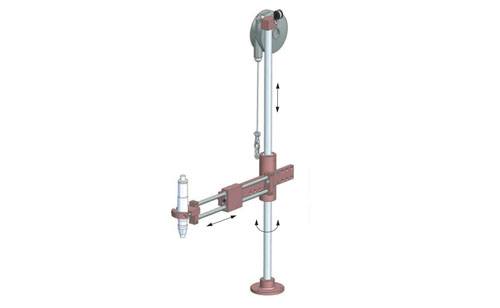 The BA…series with its optimized and robust design will provide you with Manufacturing quality, extreme operator comfort and higher productivity for many years. Smooth tightening operation and perfect perpendicularity until 100 Nm.
Erase torque reaction
Ensure perfect perpendicularity
Higher comfort for the operator thanks to the articulated arm (less movement inertia and better positionning accuracy).
Improve the tightening quality
Reduce the absenteism rate
Improve productivity
Articulated reaction arms
BA..Series are equiped with a rotating articulation wich enables a high working flexibility. Swivelling and folding up like a human arm, they are particularly recommended for spaceless working places.
Optimum ratio performance/dimensions (ideal for spaceless location)
Economical and versatile : possibility to use on the same arm every kind of tools (straight, pistol, angle drivers) thanks to the large choice of clamps.
Higher comfort for the operator thanks to the articulated arm (less movement inertia and better positionning accuracy).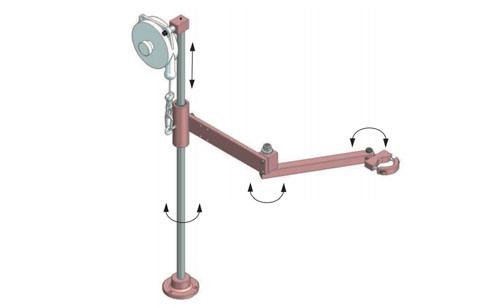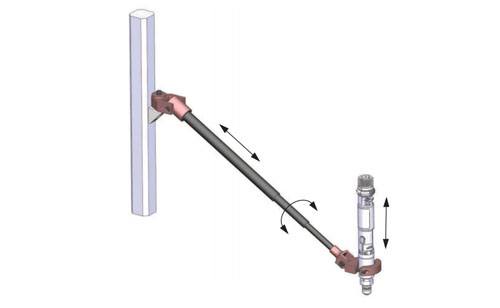 Extremely rigid, light, compact sized and maintenance free, the DMF carbon fiber arms is easy to install and ideal for conveyor assembly line. Flexible it is suitable with straight, pistol and angle nutrunners providing the operator extreme comfort and easy manover.
Comfort : Easy to install on moving assembly line (mountable onexisting standard rail). Require little space and doesn't disrupt flowproduction. Erase torque reaction of power tools.
Economy : Maintenance free thanks to the carbon fiber (no greasing).Long last of living thanks to the durable carbon fiber.
Productivity : Easy and quick operator handling thanks to the lightweight carbon fiber.
Mounted on suspended sliding rail, the SLIDER serie offers X,Y,Z full mobility. Ideal for conveyor assembly line it does not dusrupt the production flow.
Improve your comfort and productivity. Easy to install and smart-sized the SLIDER arms improve the comfort of the operator and theproductivity clearing the work area
Improve your ergonomy. Mounted with horizontal stroke the SLIDER becomes the ideal ergonomical solution onconveyor line.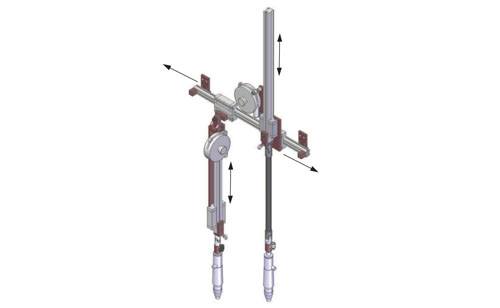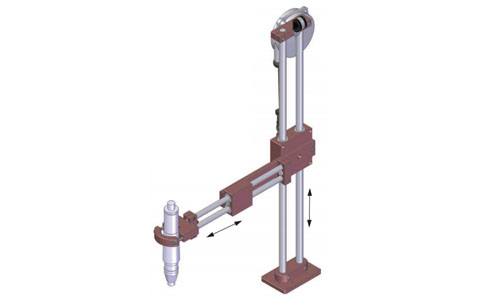 Bench mounted , the BA…C is ideal for tightening operations on large surface or with repetitive tightening tasks.
Rails
Inverse mounting kit
Downward assistance kit
Safety kit
Our Tool positioning system combined Torque reaction arms equiped with position coders and a Posi Touch controller. It provides operator guidance for various assembly operations. Thus each joint is tightened in the correct sequence and position. If the operator does not respect the sequence, the tool does not operate. You can now rely on a zero fault process.
Error proofing
Sequencing
Automation device management
Suitable with air and electric tools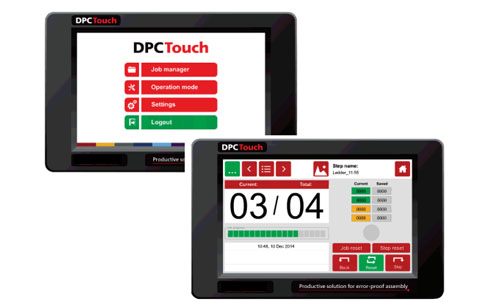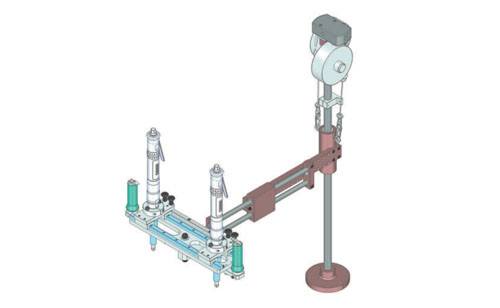 Upon your request Total may provide you with special arms according to your requirements.
BA for double spindle with variable pitch
BA 200 with 4 spindles + easy push kit
Cartesian arm, 3 axles
Bespoke Solution