Drilling operations on any kind of material in every manufacturing field
They are designed to guarantee maximum confort thanks to their excellent power to weight ratio. The range includes various models with straight, pistol or angle grip suitable for drilling holes from 1 to 20 mm diameter; equipped with different kinds of chucks to fix the bits (self-locking chucks and keyed chucks), and models with collet chucks. They are compact have anti-slip insulated grips, reduced weights and reduced noise levels.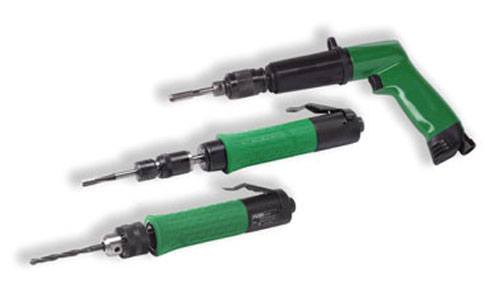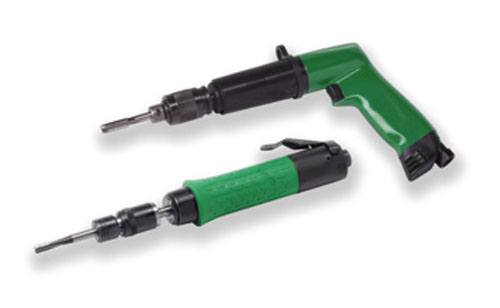 Quickness and efficacy: the perfect solution, in every work situation.
They are the ideal solution for manual machine tapping, being fast to use and easy to handle, even when high quality standards are required. They combine an excellent power to weight ratio with ease of handling and versatility, making them the perfect answer for diameters from 4 up to 22 mm to every work situation; they are also ideal when threaded inserts or stud bolts are used in assembly (for example in the furniture industry or the automotive sector generally). Available different models, all reversible and with straight or pistol grip.