HAV Testing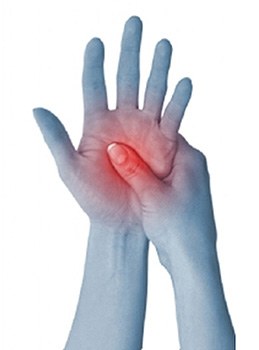 Total Air Tool Services are proud to provide on-site HAV Testing (Hand Arm Vibration Testing). We use the most efficient and latest Hand Arm Vibration Testing technology. We have an in house team of experts who are qualified experienced professionals to help you assess and decrease the risk of HAVs within your workforce. After the Vibration levels have been monitored, we create graphical reports that include specific data with a wide range of value options.
Many companies within the air tool industry will only perform a visual inspection on their equipment. For vibration control these tests in most cases are not good enough.
Our on-site HAV testing within real working conditions has been proven to be very efficient in producing very precise and genuine facts and figures. In some cases the vibration m/s2 levels come in twice as high as the value that manufacturers display in their brochures. Whereas the test results we produce are completely precise for each tool. This is why our HAV testing service will provide accurate results every time.
What Is HAVS – Hand Arm Vibration Syndrome?
Hand Arm Vibration Syndrome (HAVS) is a worldwide and well known industrial disease. HAVs affect tens of thousands of employees on a daily basis.
HAVS is caused by persistent operation of hand held vibrating equipment. In some cases HAVS has also occurred whilst holding larger pieces of machinery. It has been predicted that up to 1 in 10 workers in full time employment with vibrating tools may develop Hand Arm Vibration Syndrome.
Hand Arm Vibration Syndrome is a disorder which affects nerves, blood vessels, muscles and joints. In most cases this affects wrists or hands but can also affect arms. HAVS is normally caused by excessive, long-term exposure to working with vibrating tools.
Early Symptoms of HAVS
Detecting early symptoms of HAVS helps to prevent the condition. How do you discover whether your employee is progressing to having HAVS? Like in every other condition, HAVS reveals early symptoms including:
Tingling and numbness in fingers

Not being able to feel things with fingers

Loss of strength in hands. Difficulty in picking up heavy objects

When in contact with cold and wet things, the finger go white, then red, and there is pain involved
Continuing to use vibrating tools after these early symptoms make them worse. If no preventive action is taken, the person begins to feel:
Increased numbness that has become permanent

Difficulty in picking up small objects such as screws

More fingers could get affected by the condition
If you regularly use vibrating tools for long hours and feel any of these symptoms, you should consult a doctor.
Industries Where HAVS is More Likely to Happen
Industries and job profiles where hand-arm vibration is more likely to take place include:
Construction

Heavy engineering

Mines and quarries

Forestry

Maintenance of roads, parks, grounds.

Manufacturing of concrete products, vehicles.
Tools That Can Cause HAV – Hand Arm Vibration Syndrome
There are many tools and equipment that can cause Hand Arm Vibration Syndrome in a wide range of sectors. Here are a few of the main tools which cause problems:
• Grinders

• Circular Cutters

• Percussive Tools

• Riveting Hammers

• Chisels

• Power Hammers

• Drills

• Impact Wrenches

• Sanders

• Polishers
How to Prevent HAVS?
HAVS can be avoided by making simple alterations. It is granted that some jobs require use of heavy vibrating machinery, but steps can be taken to avoid permanent conditions such as HAVS from occurring in your employees. Here are some ways through which you can prevent HAVS:
Substitute high-vibrating tools with low-vibrating tools

Use appropriate tools for the job to complete the work more quickly and avoid long-term exposure to the vibration

Maintain and repair the tools properly to keep them running smoothly

Take breaks when doing a job with high-vibrating tools

Exercise your arms and fingers routinely for good blood-circulation

Automate the work
The Control of Vibration at Work Regulations 2005 came into force in July, 2005 to protect workers from health risks due to exposure to vibrations. Since HAVS is a permanent condition, prevention becomes necessary to protect workers from it. HAV testing is an important step in determining the vibration levels of tools and whether they are within the safety regulations set by the HSE.
How Proper Servicing Reduces the Risk of HAVS
The single major cause of HAVS is constant, long-term exposure to a heavily vibrating machine. The harmful impact of a vibrating tool is not uncommon. In the UK, every year around 300,000 working days are lost to HAV related conditions.
To prevent hand-arm vibration syndrome, HAV testing of tools is an important step. Our HAV testing involves checking whether the tool can cause HAVS, determining its vibration level and whether it complies with HSE safety regulations.
If a tool is causing HAVS, you don't necessary need to change the tool or discontinue its use. It can be made fit for use with adjustments. Frequent servicing also plays a large part in keeping a tool running smoothly, limiting its vibration levels. Especially for vibrating tools, proper servicing is essential to keep the vibration at its lowest.
Care for your employees starts with care for the tools and equipment they use for hours every day. By getting an HAV test done on the vibrating tools, you not only comply with the regulations, but also maintain health in the one big asset of your company – your workers.
Detecting Vibration Risk
Ask employees who use a hand-held vibrating tool on a regular basis if they suffer from any of the symptoms described above. Inform them of the risk and early symptoms so that they can help themselves to prevent the condition from occurring.
Not all vibrations from tools lead to HAVS. The level of exposure, quality of the tool, susceptibility of a person to the condition, and other factors contribute to the risk. When purchasing a new tool, ensure that it is of high quality and check if there are any warnings of vibration in the handbook. Try to choose the tools with low level vibration that can do the job just as efficiently. If the use of a high-vibrating tool becomes essential, reduce its use or ask the employee to take sufficient breaks during which another activity can be performed.
Our HAV Testing Process
At Total Air Tools, we conduct a comprehensive assessment of the tool before it is accepted for HAV testing. With an accelerometer, our HAV testing engineers record its level of vibration. To get an accurate reading, this test is conducted again and again. This process is repeated with the tool in actual use, for instance, when a drilling machine is actually drilling into a wall. This helps us to know the difference between the vibration levels of the machine when in use and when not in actual use though operating. Our HAV engineers then calculate the level of vibration of the tool, which is then compared with the permitted vibration exposure.
If a tool is found to be vibrating more than it should, we try to reduce the vibration through servicing and repair. If neither of these options are feasible in a tool, we suggest effective alternatives.
What You Can Do
Employers can measure the level of risk of HAVS among their employees with these risk assessment steps:
Find out areas in which there is a risk from continuous exposures to vibrations

Identify employees who are exposed to vibration

Researching HAV exposure
Knowing areas where risk is high and employees that are most likely to get affected help in prevention of the condition. If your business operations change or new machinery and tools are brought in, you need to review your assessment and update it.
Health Surveillance
The HSE suggests providing health surveillance to employees who are at risk of HAVS. A health surveillance consists of collecting information about the early symptoms of HAVS in those who are most exposed to vibrating tools. Before conducting a health surveillance, it is important to inform your employees of its benefits so that they are receptive and understanding.
A health surveillance can be conducted by the employer or a health service provider. In case early symptoms are detected in an employee or there's a likelihood of a condition that has similar symptoms, help from a health care provider need to be taken.
Regular surveillance helps reduce the risk of HAVS, which is a permanent condition, but is preventable if diagnosed in time.
Our HAV Testing Engineers
Protect your employees from a serious condition such as HAVS by getting high-vibrating tools tested for risk. We have qualified engineers with years of experience in testing a wide variety of pneumatic tools and industrial electric tools.
Our knowledge of the regulations set by the HSE regarding hand-arm and whole-body vibration help us to assess the risk accurately. HSE regulations state:
Exposure action value of 2.5 m/s2 A(8) at which level employers should introduce technical and organisational measures to reduce exposure

Exposure limit value of 5.0 m/s2 A(8) which should not be exceeded
The regulations also state that only a qualified person may carry out the tests so that an accurate assessment can be made. Our certified engineers are highly skilled in conducting HAV testing for a variety of industries. Due to their knowledge and experience, they expertly and accurately calculate hand-arm vibration level of a tool. Being experts in their field, they work quickly to provide you with a fast, accurate measurement.
Why You Need HAV Testing?
In the UK, approximately 5 million workers use hand-held or hand-guided power tools. Among them, 2 million are exposed to levels of vibration that could result in ill health. You can protect your employees from a permanently disabling condition such as HAVS by taking preventive actions. Making regular assessments, getting your tools HAV tested for safety, and taking appropriate steps to limit the use of high-vibration tools in your company will make a big difference.
Total Air Tools HAV testing is known for its accurate assessments, quality service and customer care. From in-depth, precise measurement by our qualified engineers to a quick response from our support staff, we offer quality. With Total Air Tools, you receive satisfaction every step of the way.
Total Air Tools Bespoke HAV Testing
Whether you need to get one or more tools tested, our reliable service works with commitment to quality. Our highly flexible, bespoke HAV testing solutions give you the freedom to use our services for any type and any number of tools. Being in this industry for over 30 years, we have experience in HAV testing for all kinds of air tools and industrial electric tools.
Our customer-centric processes and friendly staff are geared to make HAV testing simple and hassle-free for you. We understand that you wish to spend more time running your business and not in maintaining the equipment. Total Air Tools helps you to do just that. Try our high-quality services in HAV testing.
If you have any questions about our HAV testing. Or if you like more information about Hand Arm Vibration Syndrome. Please email us at [email protected]. Or alternatively, contact us using our 'contact us' page.