Error-proofing through intuitive control of the assembly process.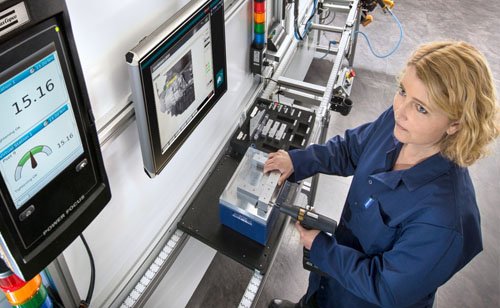 As part of Atlas Copco's Quality Integrated Fastening (QIF) concept we offer complete error proofing stations. These are created by combining our advanced tightening equipment with standard Atlas Copco hardware and software components. Integrated error-proofing assembly stations help you avoid costly reworking, raise productivity and ensure quality on your production line. Atlas Copco is one of the few suppliers able to offer a range of products comprehensive enough to build a fully integrated assembly station. QIF error-proofing stations offer the following benefits: Increased product quality, standard modules reduce project and set-up time, fast line re-balancing with standard interfaces, higher productivity due to improved operator guidance and full after sales support from Atlas Copco. Atlas Copco is one of a few supplier able to offer such a large range of products to build a fully integrated assembly station.
This all new fastening solution from Atlas Copco takes productivity, ergonomics, quality and environmental impact to entirely new levels. And all this with the most user-friendly experience ever. Enjoy the benefits of a system providing a unique operator experience, with superior quality control and the most flexible integration. The Power Focus 6000 and Tensor STR is the perfect option for your safety critical assembly processes!
Multi tool controller
The Power Focus 6000 increases your flexibility in rebalancing assembly lines. Now you are able to connect up to 6 tools to the same controller. Giving you a simpler installation with less cables, hardware components and network drops. Add to that the lower power consumption, less floor space utilization and a much lower environmental footprint, the benefits are obvious.
Common controller
One platform for handheld and fixtured tools. The Power Focus 6000 reduces your inventory costs and training requirements. Easy to connect and configure back up tools, using the same programming interface. More compatible solutions will continuously be deployed. And the Power Focus 6000 will be your common controller for all tools and needs.
IAM – Intelligent application module
Intelligence in the palm of your hand. Software, tightening data and configuration – carry all important information with you in a future proof portable module. Easy to upgrade and stable with a rapid back-up function. Two software areas allow for smart software management. Allowing a much safer upgrade process, always giving the possibility to switch between two software versions.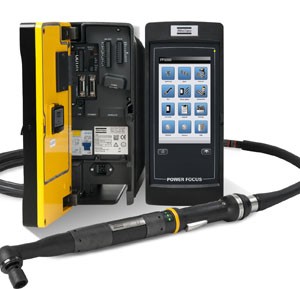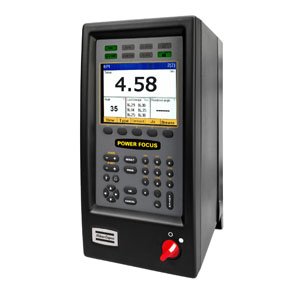 The Power Focus 4000 range controls tools from the Tensor DS, S, ST, STB, STR and ETX families. With its built-in functions, it also participates in controlling the station or line segment. The Power Focus and associated software packages provide easy-to-understand information for everyone, from operators to plant managers. The Power Focus is based on standard hardware and software components which, when combined, will fulfill all demands, from the most basic stand-alone installation to full integration into the factory network. The modules fit together using the "plug-and-play" concept. Assembly process control and quality assurance is made easy by advanced control functions. On receipt of assembly information, the Power Focus automatically selects the correct tightening sequence and parameters. The operator is guided through the process, avoiding mistakes that can result in costly quality problems. Power Focus is a modular range of controllers, with full flexibility, designed for applications ranging from single spindle hand-held operations to fixtured multiple nutrunnning systems. Advanced process control and monitoring functions make it easy to view and collect data using the Internet infrastructure.
ToolsTalk 2, the new generation software in controller programming, is ready to take your line management to the next level. The client-server based software solution is geared to provide quick and easy configuration, as well as complete visibility and traceability to your entire line structure. Built on a state-of-the-art user experience and with an extended amount of unique features. Tailored to fit your needs and optimized to get the job done. It allows you to delegate additional features at any time to respective stations, through the embedded simple Functionality Management System (FMS). With 100% customizable user rights, you maintain quality control in complex production systems and increase uptime in production critical operations.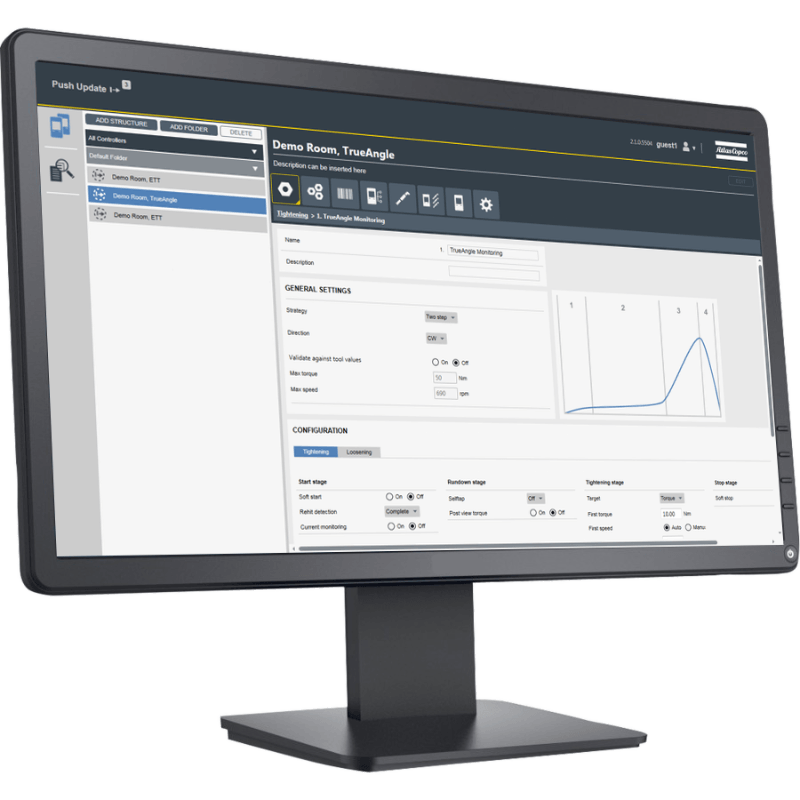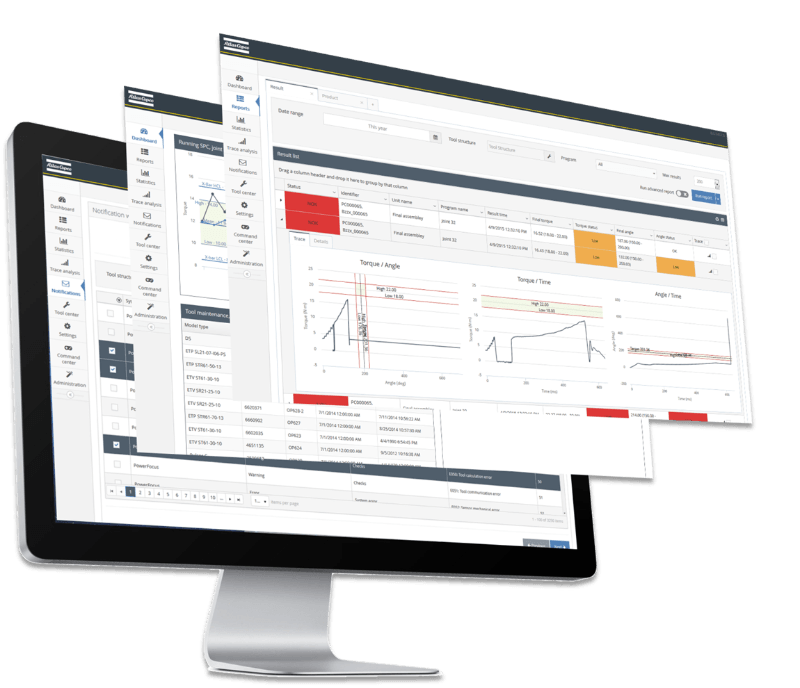 ToolsNet 8 is a data collection and process improvement software that is personalized to your needs, based on a reliable production data collection and aimed to provide simple production analysis. The software gives you the capability to continuously enhance your proces