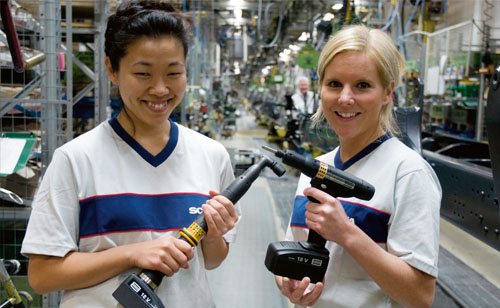 Hire
Total Air Tool Services firmly believes that we should specify the right tool for the job, even though it may be beyond the customer's budget or the customer is not sure how long the production run will last.
This is where the Total hire or lease package comes into its own.  Total has a wide range of equipment ready for immediate hire. All of Total's hire equipment is guaranteed and can be delivered with a current torque verification certificate.
If you; the customer, hire a piece of Total equipment but after a period of time decide that you wish to purchase the equipment, at least 42% of the rental cost is passed back to you as discount off the original quoted purchase price of the equipment.
Leasing
Total Airtool Services along with our leasing partners are happy to discuss leasing terms for any large production or turn key projects. To discuss your requirements concerning hire or leasing  please visit our contact us page, or email us at [email protected]